Snow-bound. The blizzard struck very quickly with heavy snow, ferocious winds, and rapidly falling temperatures on what started out as a balmy day.

The January 14, 1873 edition of the St. Paul Press reported that "sleighs were overturned and men prostrated as though they were nothing more than straws in the path of the gale." An account from Litchfield, Minnesota stated:

About noon [January 7] the rain changed to snow, but the air was still warm and damp with the wind in the south. About 3 o'clock the wind changed to the north. In less than twenty minutes it changed from warm Spring weather to the worst wintry storm we ever witnessed. The wind blew a perfect hurricane, and the snow filled the air so that a person could not see more than twenty feet (Source of news accounts: "The Great Storm," The New York Times, January 19, 1873).

Source of image: Harper's Weekly, February 15, 1873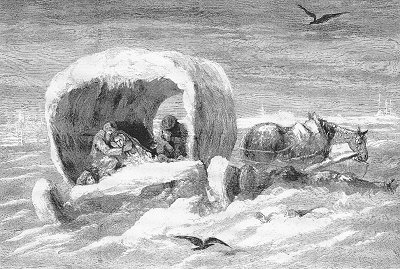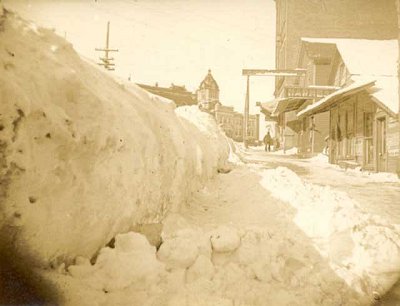 Fairmont, Minnesota

A special thanks to MOCKBA1 for the above photo