December 10-13, 1992

Nor'easter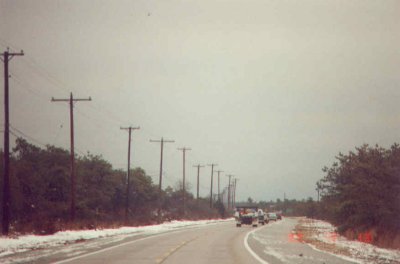 Long Beach Island, New Jersey. Accumulations included: Albany: 10.8"; Boston: 9.3"; Bridgeport: 2.1"; Hartford: 5.3"; New York City: 0.4"; Newark, NJ: 0.4"; and, Worcester: 32.1"

A special thanks to John P. Mahoney for the above photo

Aerial view of Worcester, Massachusetts

Source: WCVB Channel 5 News video. The entire video can be found
here
.