Boston on April 3, 1861 (Photographer: Deloss Barnum). Snowfall amounts included: Albany: 12"; Amherst, NH: 12"; Boston: 15"; Hudson, NY: 12"; Pittsfield, MA: 10"-12"; Poughkeepsie, NY: 12"; and, Rhinebeck, NY: 12"

Source: New York Public Library's Digital Collections

News account from Amherst, New Hampshire:

The present week [week of March 31-April 6] has brought the severest snowstorm we have ever known in the month of April. It commenced snowing Monday night [night of April 1], and continued through Tuesday and Wednesday, and at the time of writing a good foot of very heavy snow covers the ground, which will give a brief period of good sleighing. We cannot account for the unusual circumstance except it be for the reason that the warmer parts of the country have seceded.

Source: The Farmers' Cabinet, April 15, 1861.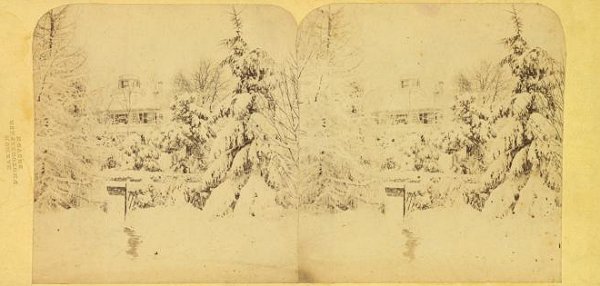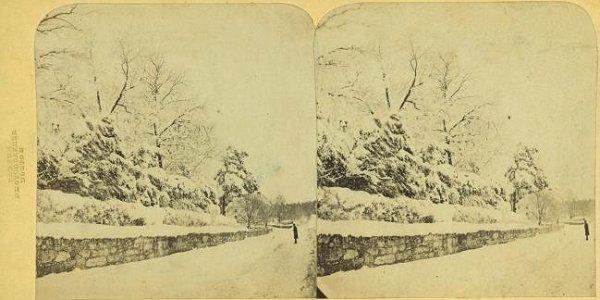 Warren Street (Roxbury) in Boston (Photographer: Deloss Barnum)

Source: New York Public Library's Digital Collections