White Plains, New York

A special thanks to MOCKBA1 for the above photo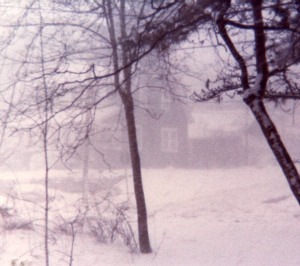 Larchmont, New York. Snowfall amounts included: Albany: 17.7"; Bedford, MA: 17.4"; Boston: 13.3"; New York City: 9.6"; Newark, NJ: 12.8"; Portland: 15.9"; Providence: 7.6"; and, Worcester: 15.0"

News account: "The punishing storm, punctuated by thunder and high winds, bedeviled traffic on New York City streets and country roads, sent schoolchildren and office workers home early, canceled legislative sessions and elections and quite literally nipped spring in the bud."

Source: Paul L. Montgomery, "Snow Ties Up roads, Rails and Planes—21° Sets a Record," The New York Times, April 7, 1982.