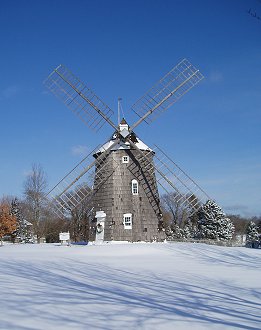 Old Brook Mill (East Hampton, New York). Accumulations included: Bath, ME: 5.0"; Beverly, MA: 12.0"; Boston: 6.6"; Bridgehampton, NY: 8.5"; Bridgeport: 1.8"; Chatham, MA: 13.4"; East Hampton, NY: 8.7"; East Wareham, MA: 11.5"; Eastville, VA: 13.0"; Groton, CT: 3.0"; Groveland, MA: 10.2"; Halifax, Nova Scotia: 12.7" (32.2 cm); Hingham, MA: 9.0"; Ipswich, MA: 12.0"; Islip: 6.0"; Marblehead, MA: 13.0"; Middleboro, MA: 10.0"; Middleton, MA: 10.5"; New York City: 2.1"; Norfolk: 5.0"; Norton, MA: 10.5"; Portland: 2.0"; Providence: 7.0"; and, Rochester, MA: 10.0"

News account:

Thousands remained without power and shelters overflowed as the state [Massachusetts] dug out yesterday [December 27] from a coastal snowstorm that dumped as much as 20 inches on parts of Cape Cod and a foot on the metropolitan Boston area.

The greatest accumulations, between 18 and 20 inches, fell from Hyannis to Brewster, where the snow was propelled by winds of up to 60 miles per hour until midmorning.

Source: Andrea Estes and Anthony Flint, "The Big Dig Out," The Boston Globe, December 28, 2004.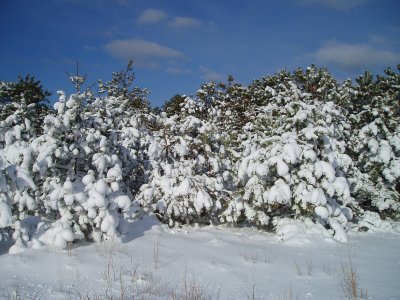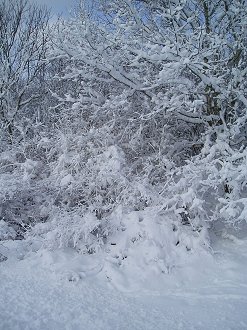 Near Montauk Point, New York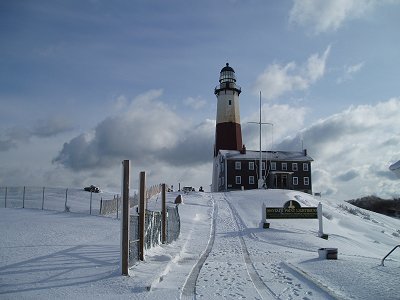 Montauk Point Lighthouse (Montauk Point, New York)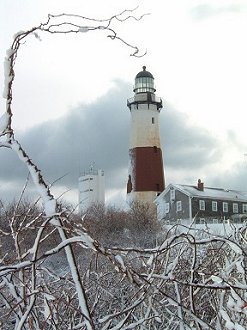 Montauk Point Lighthouse (Montauk Point, New York)

A special thanks to MOCKBA1 for the above photo